Evergreen Infrastructure Options
Public Cloud
The obvious Evergreen solution for your infrastructure is public cloud platforms like Azure, AWS and Google Cloud Platform, which provide the infrastructure, and you consume it as a service. If you need to move your users from desktops with 8GB of memory, 120GB HDs and a 4 core processor to a desktop with 16GB of memory, 250GB SSDs, a 4 core processor plus some GPU for graphics-intensive apps then that's available for you to consume at any time. Of course, this convenience comes at a significant cost.
There's always sticker shock for those considering consuming cloud resources. Very often this is because there's no account given for the cost of real estate, power, security and other less direct expenses associated with running your own Data Center which you'd no longer need to pay with the cloud.
FULL BLOG POST IS LOCATED AT ALGIZ-TECHNOLOGY. THIS IS JUST AN EXCERPT.
Third-Party Data Centers
Of course, there is the alternative of hosting your Data Center with a third party. Your IT teams can still control the software layer and even dictate the hardware layer, but for all intents and purposes, it's managed and serviced by your hosting provider.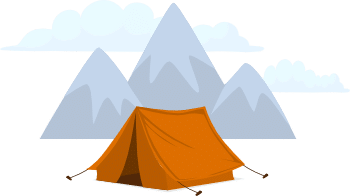 In this scenario, at least in my experience, most organizations still buy the hardware that is being hosted in the DC, so it's not as convenient as a public cloud. You do need to keep on top of your hardware refreshes and co-ordinate as such. You may also enter into an agreement whereby you buy or lease the hardware from the host who installs, maintains and presents it for your consumption.
Some organizations don't want to consume public cloud resources due to data privacy concerns, performance concerns or more likely cost. Some have hardware that's not terribly old and can't justify the added cost of moving to the cloud just yet. For them, I would have recommended an open converged solution like that from Datrium, but they just got acquired by VMware, and their DVX product has been retired. It was ideal for those who already had compute they wanted to continue to use but to move to a more straight forward flat architecture with attached storage.
Hyperconverged Infrastructure
If you intend to remain in your own Data Center or even if you'll use a hosted DC it could be worth considering Hyperconverged solutions such as those from Nutanix, Dell EMC, Cisco etc. They're not as evergreen as cloud would be but adding resources is much more streamlined than previous outdated stacks.
There is one other Evergreen infrastructure option that's worth mentioning. HPE's Greenlake which is basically everything as a service. This is a really interesting service that I know a lot of my peers scoffed at when it was announced a few years ago. HPE will essentially become your mechanism for turning your on-premises Data Center into a cloud.
If you need to scale up in your DC to accommodate a sudden Work From Home surge like that experienced with COVID, you can have HPE scale it up for you. Likewise, if you no longer require all of those resources because most of your staff have moved back into the office and now use physical workstations again, then you can get HPE to scale down.
It helps that they make hardware so you can consume it when you need it and get rid of it again when you don't. Your IT team can also be as hands-on or hands-off as you see fit. You can have HPE monitor and manage your on-premises and public cloud for you.
If you currently operate with a more traditional stack in your Data Center, then moving to hyperconverged will introduce greater simplicity and it isn't a very steep learning curve for IT teams. Moving your network stack, VMs etc. isn't a hugely complicated task either. If moving your resources into the cloud, this can be considerably more complex. Getting a virtual network, site to site VPN and VMs spun up and the infrastructure part can be relatively easy, migrating applications, certain servers and user load can be complicated.